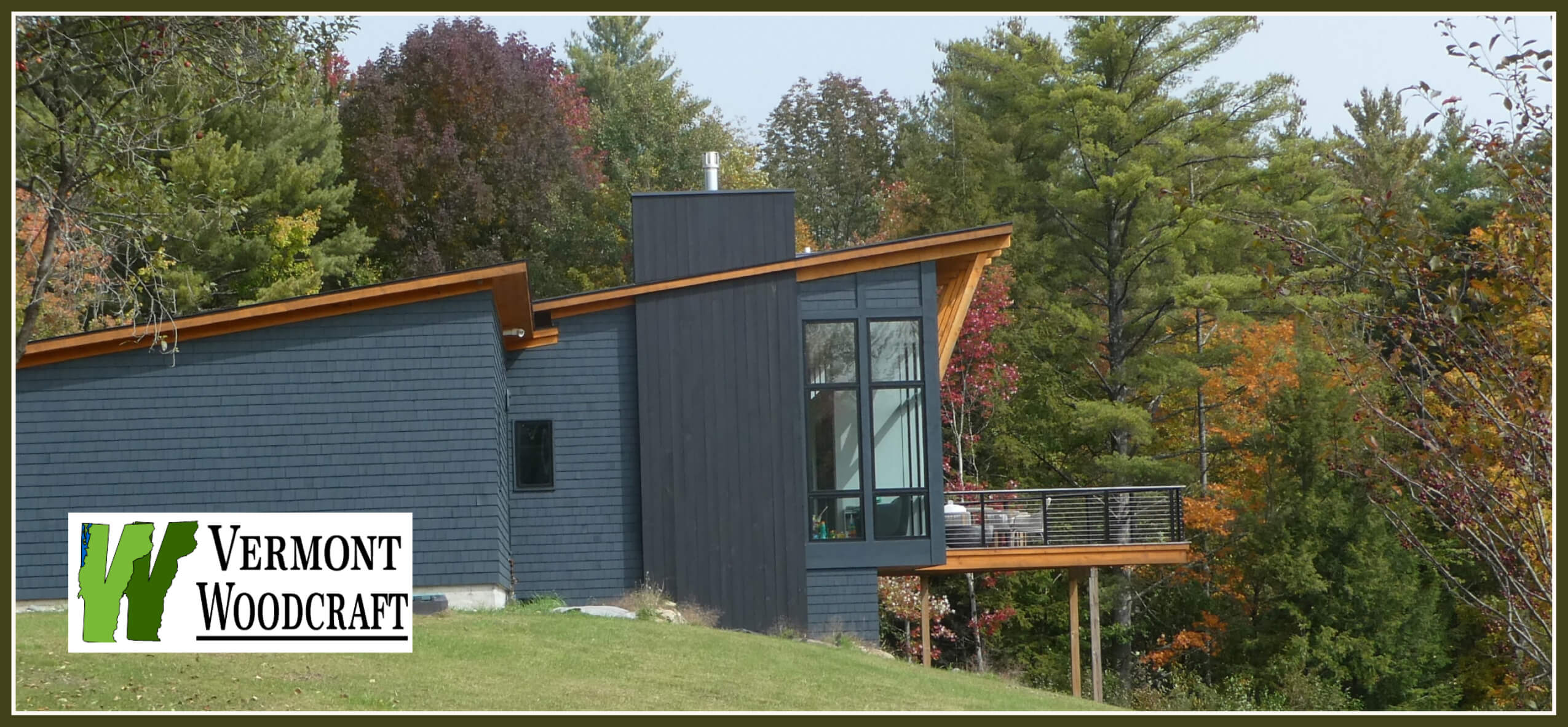 Atrractive and Durable Cedar Siding & Shingles…
Vermont Woodcraft, a family owned business, sells and pre-stains exterior lumber. We provide building products to contractors and homeowners of northern Vermont and beyond.
We stock western red cedar lumber, and sell exterior siding, trim, shingles, and more. We offer custom pre-staining and deliver it to your house site.
Western Red Cedar has been a historic choice for New England homes and is an excellent choice for your future home. It is a siding material that offers natural resistance to decay and insects. 
Staining your cedar siding, protects it against the elements, increasing its longevity. Whether rain or sun, stain can hold both at bay, locking out moisture and harmful UV rays.
You will love how our pre-stained cedar enhances the aesthetics and curb appeal of your home
We apply semi-transparent and semi-solid stains directly to the wood siding. We prime siding if your customers choose a solid stain.
Our stains are rolled on and back-brushed to ensure that the stain is absorbed into the rough texture of cedar. Back-brushing extends the longevity of the siding and helps to maintin even color for years to come.
About Us
Contractors
Homeowners
Homeowners Part 2
Products