Bulk Foods, Natural Foods, and Much More…
With more than 30 years of serving customers from throughout Chippewa Valley and beyond, Weaver's Country Store is a one-stop destination for natural goods, seasonal produce, bulk foods, baked items, nuts & dried fruits, meats & cheeses, organic & gluten free selections, locally produced A2A2 milk & yogurt, and frozen ready-to-bake bread dough, cookies, pies, pastries.
Having grown from their original 2,400 square-foot store to their current 11,500 square foot location, Weaver's is family owned and operated, with a tireless commitment to both quality products and attentive customer service.
In addition to food products, Weaver's Country Store offers a wide range of country store products, including kitchenware, gifts & books, vitamins & supplements, & home décor accessories.  Outside of the store, there is a wide collection of maintenance-free poly outdoor furniture.  During the spring & summer, there are plenty of hanging baskets.  During the fall, there are a lots of colorful mums.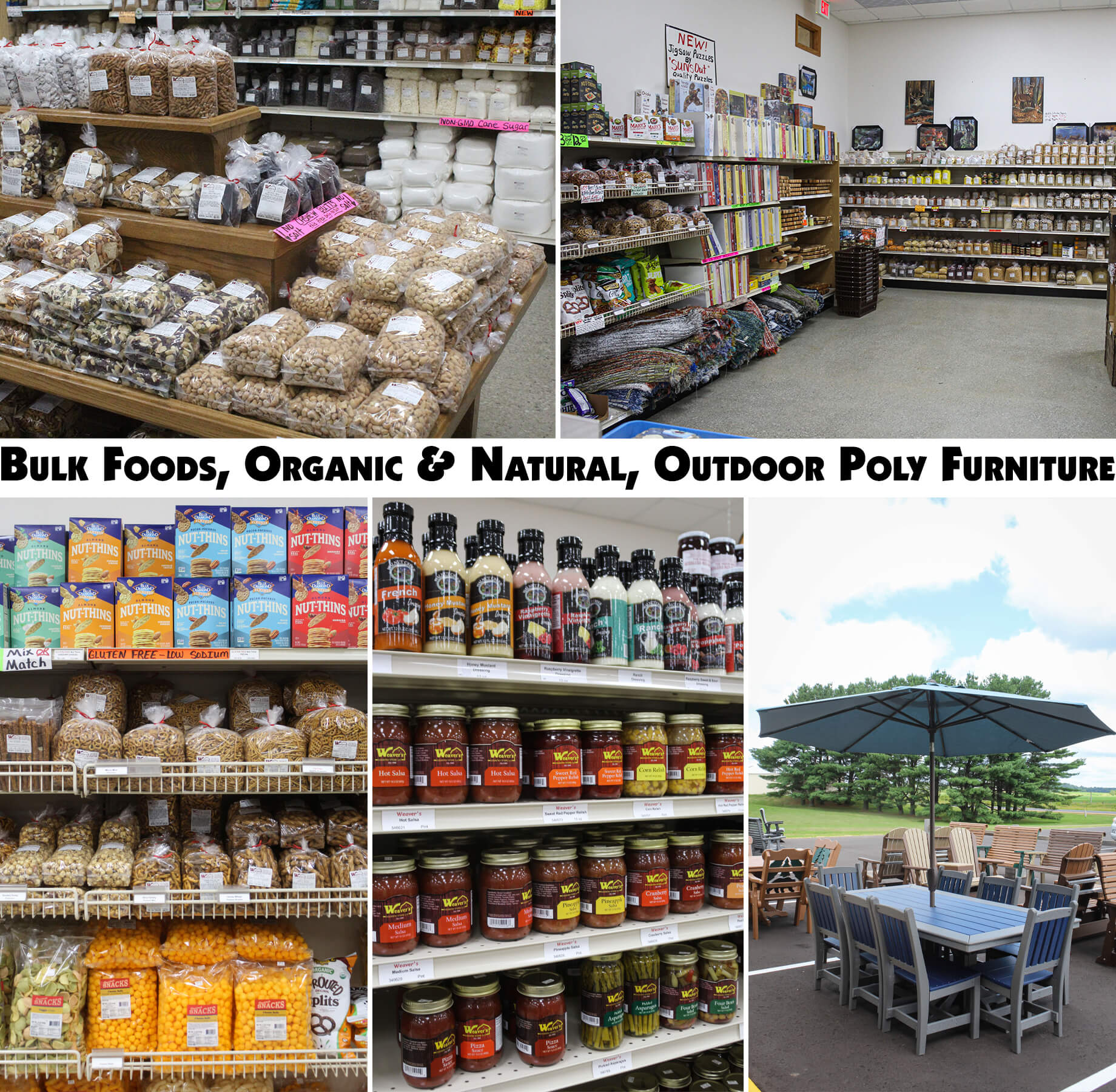 Contact Us!
Phone: (715) 877-2020
Address: E 13855 US 12 Fall Creek, WI 54742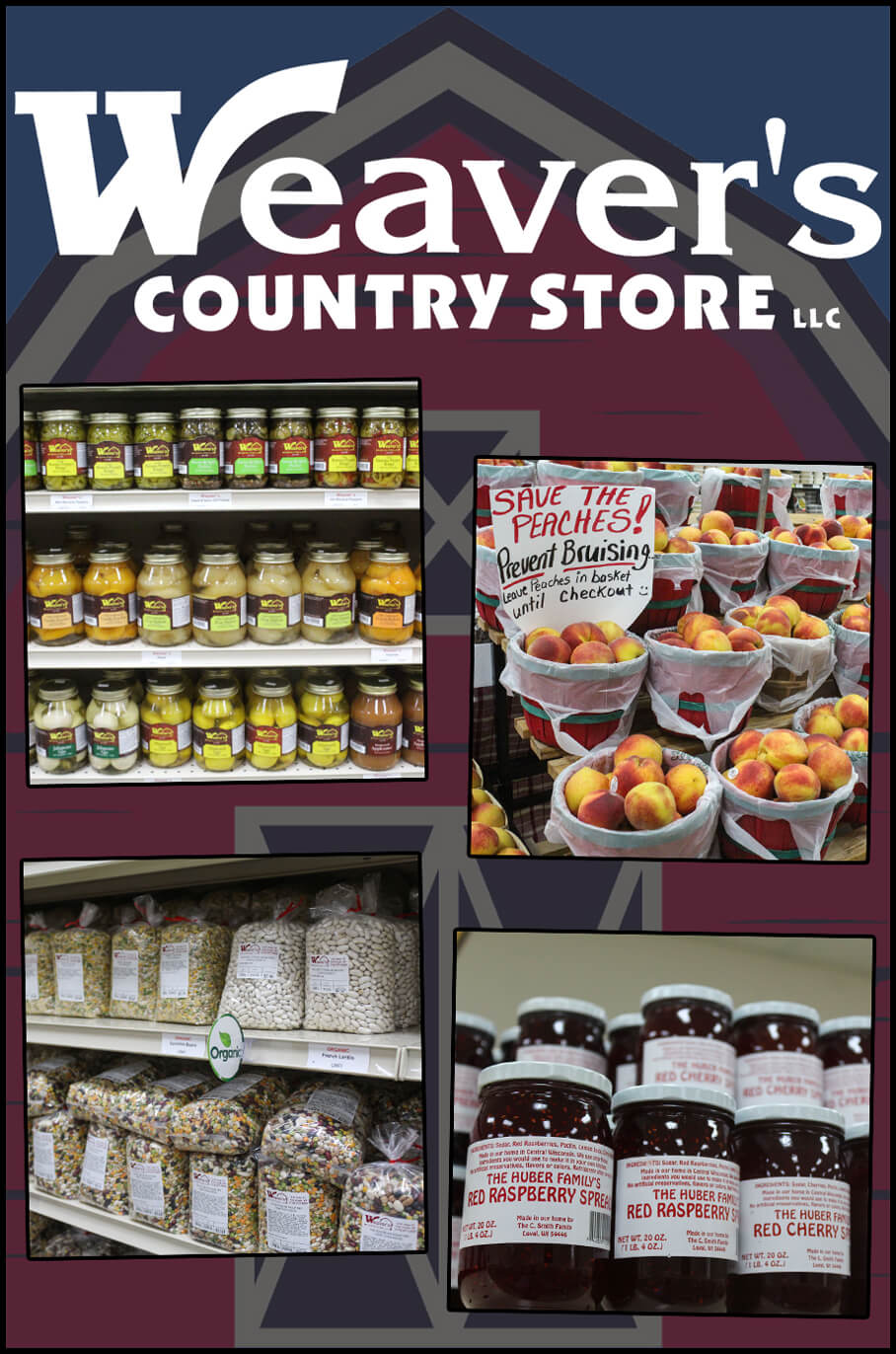 Tuesday
8:30 AM - 6:00 PM
Wednesday
8:30 AM - 6:00 PM
Thursday
8:30 AM - 6:00 PM
Saturday
8:30 AM - 5:00 PM
Good Friday, Ascension Day, and Other Christian Holidays
Closed