A Grocery Store Prioritizing Quality and Selection…
Whispering Pines Bulk Foods of Fremont MI is a one-stop country store destination for locals and those who travel for more than one hour for their quality and selection.  
Family owned and operated, this store offers an extensive selection of bulk foods, as well as homestyle preserves and canning supplies.  Their bakery is famous for their sweet treats and cheese breads.  Their full-service fresh meat and deli offers a wide variety of meats, cheeses, and made-to-order sandwiches.
Whispering Pines also features variety store items that are much appreciated by both homemakers and home bakers alike.
Quality name brands sold include Walnut Creek, Amish Wedding, Jake & Amos,
and Troyer's.
Contact Us!
Phone: (231) 924-0991
Address: 8153 Skeels Road Fremont, MI 49412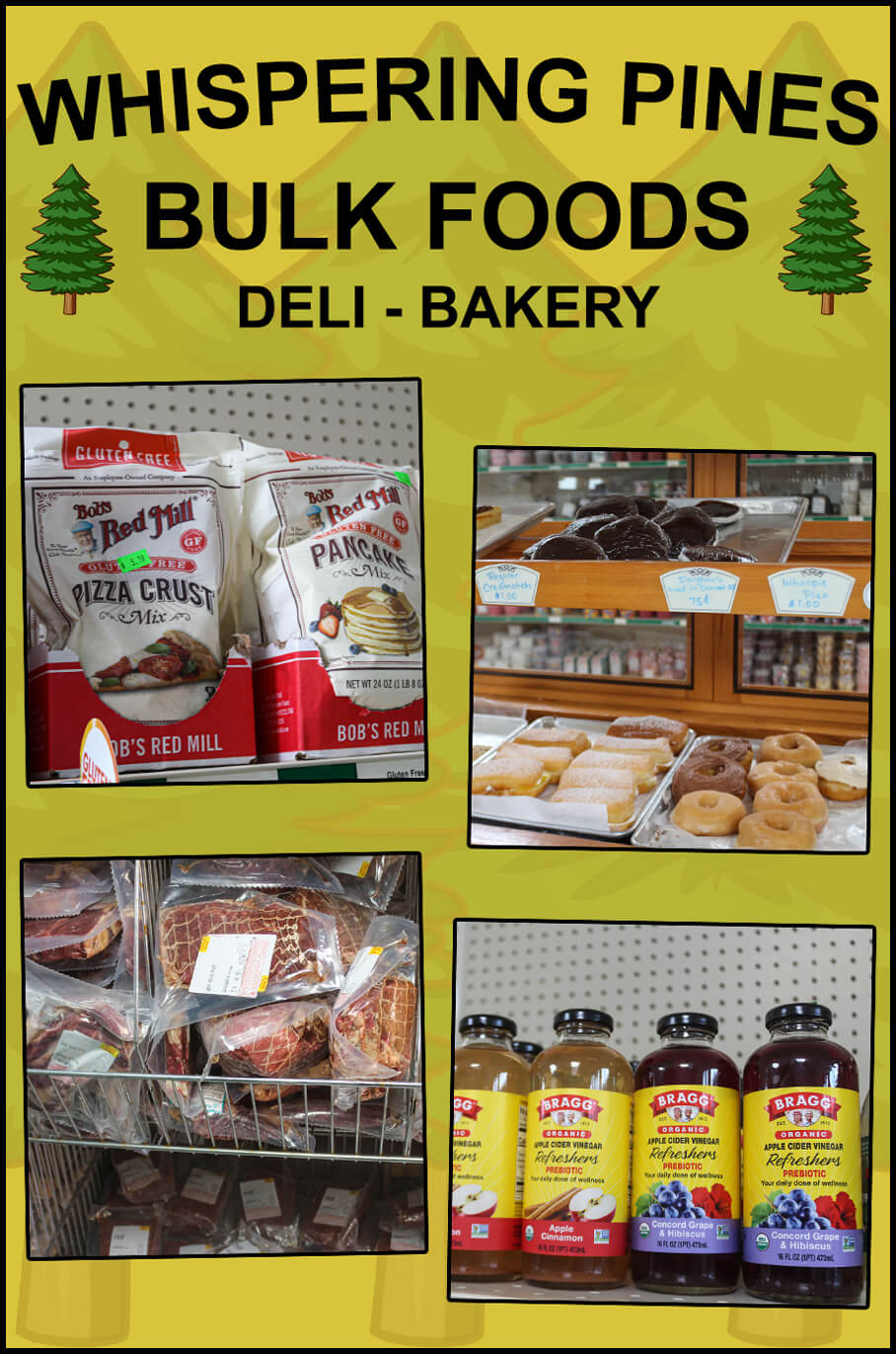 Tuesday
8:00 AM - 5:00 PM
Wednesday
8:00 AM - 5:00 PM
Thursday
8:00 AM - 5:00 PM
Saturday
8:00 AM - 5:00 PM
Good Friday, Ascension Day, and Other Christian Holidays
Closed