The One-Stop Shop For the Rustic Lovers' Home…
Located in Sheridan, MI, Whitetail Hollow Trading Post is a 3,900 sq. foot, one-stop destination for locals and visitors from throughout Michigan and regions beyond.
Their showroom is chock full of all varieties of rustic furniture, décor, and gifts for cabins and homes. Along with quality-built furniture that lasts a lifetime, the store features blankets, rugs, clocks, candles, lamps, pictures, bathroom & kitchen accessories, bedding, wildlife borders, and more. Since 2007,Whitetail Hollow offers custom made quality log furniture at reasonable prices…if it's called "rustic," they can build it.
They also sell outdoor furniture that comes in both wood and color poly selections. Orders can also be placed for rustic & unique custom cabins.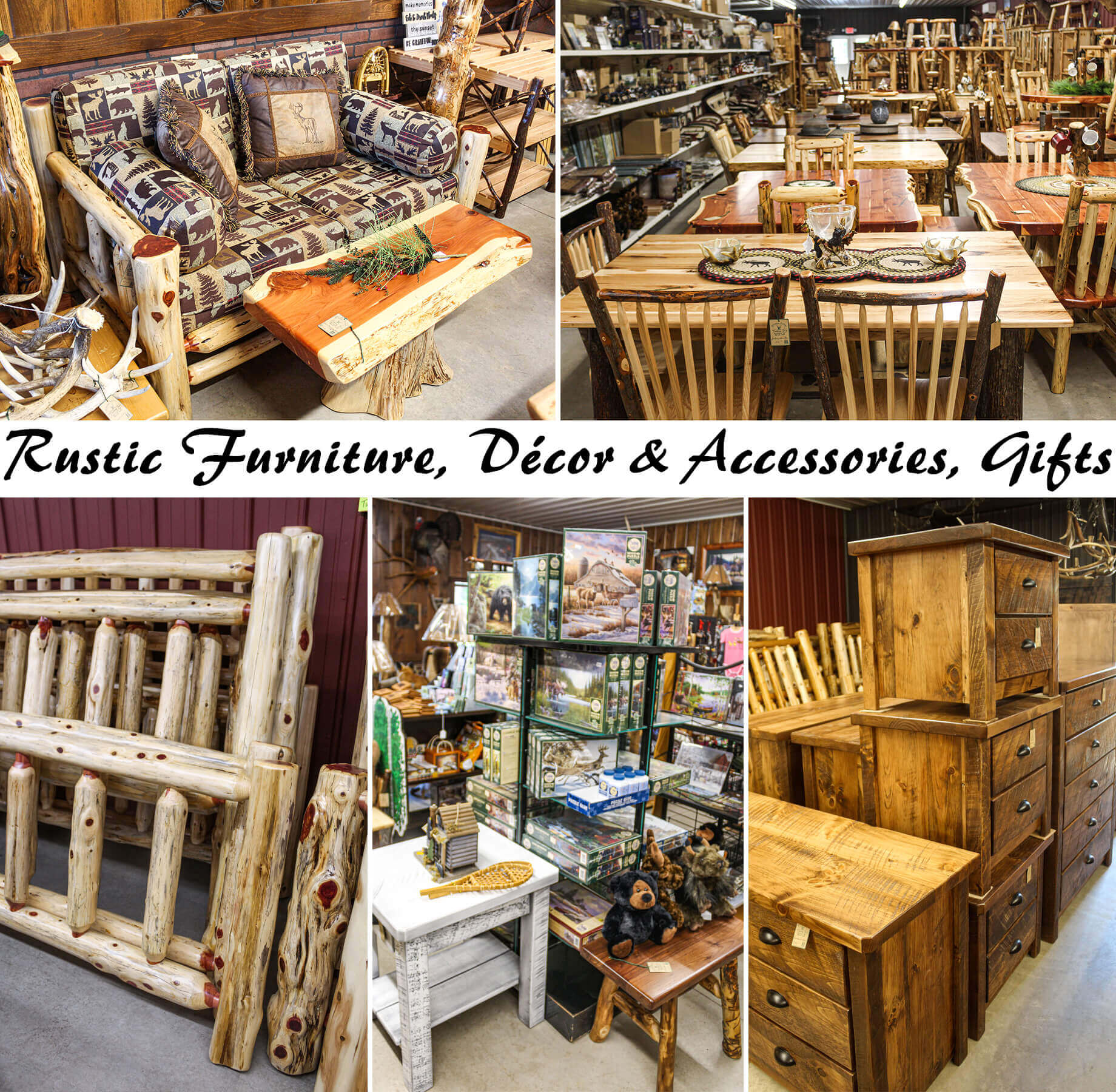 Contact Us!
Phone:  (989) 291-5599
Address: 4721 S Sheridan Rd, Sheridan, MI 48884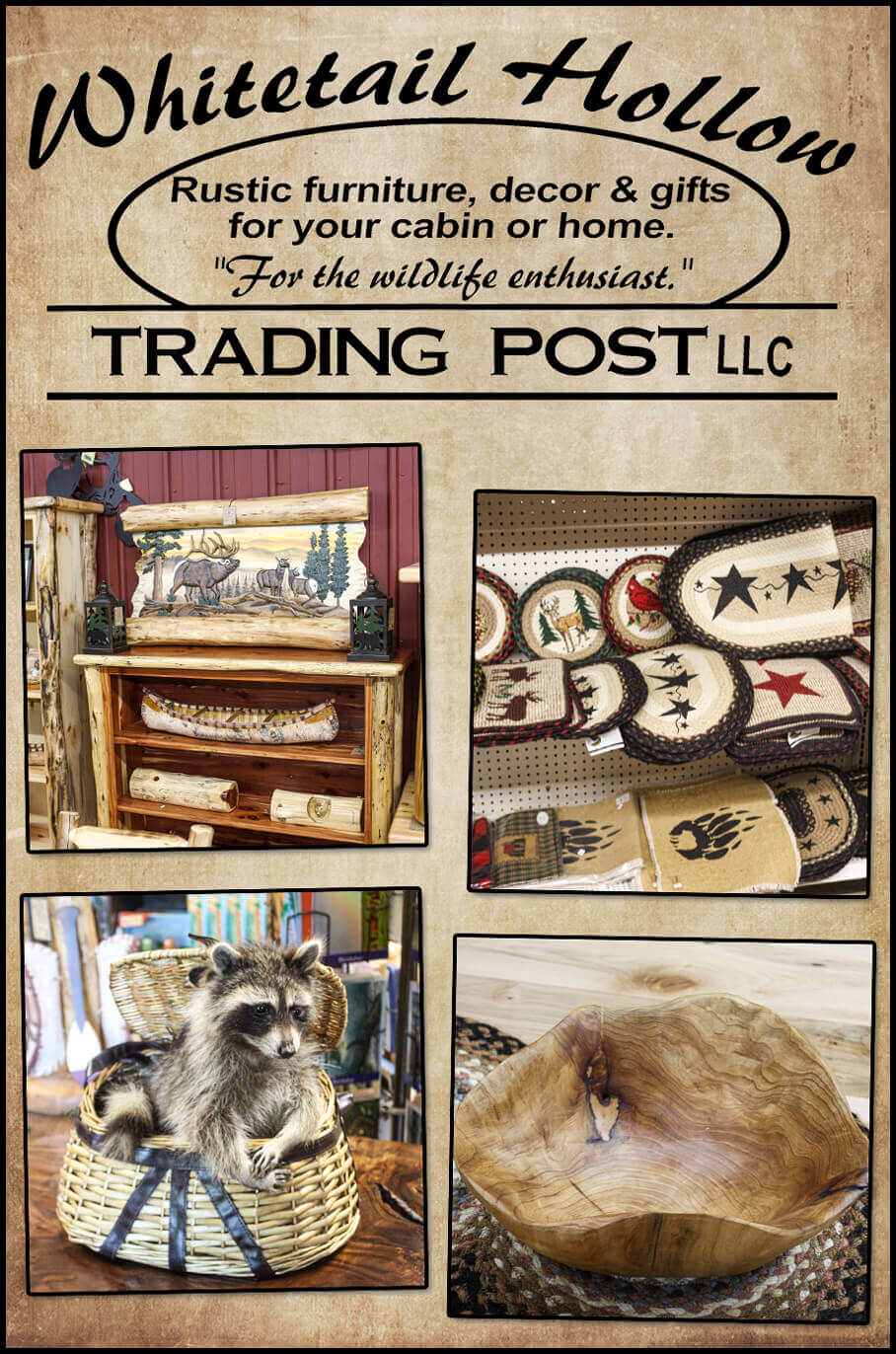 Monday
10:00 AM - 5:00 PM
Tuesday
10:00 AM - 5:00 PM
Wednesday
10:00 AM - 5:00 PM
Thursday
10:00 AM - 5:00 PM
Friday
10:00 AM - 5:00 PM
Saturday
10:00 AM - 4:00 PM
Good Friday, Ascension Day, and Other Christian Holidays
Closed