Tustin's Local Grocery Store…
Located in Osceola County, Yoder's of Tustin is a favorite one-stop food and variety destination for bulk foods, canned goods, preserves, bakery, dairy & ice cream, grass-fed & free-range meats, vitamins & supplements, spices & canning supplies, and full-service deli with quality cold cuts & cheeses. 
For both locals and travelers alike, Yoder's is famous for their generously portioned made-to-order sandwiches.  Join with the many people, traveling to and returning from the Upper Peninsula of Michigan, who stop by for sandwiches and to stock up on provisions and baked goods, including cheese bread, pies, cookies, and more.
Yoder's of Tustin is also a fully stocked furniture store with a handcrafted rustic furniture and accessories for every room in the house.
Outside of the Store, Yoder's has a wide selection of patio furniture and lawn decór items that come in wood and colorful poly varieties.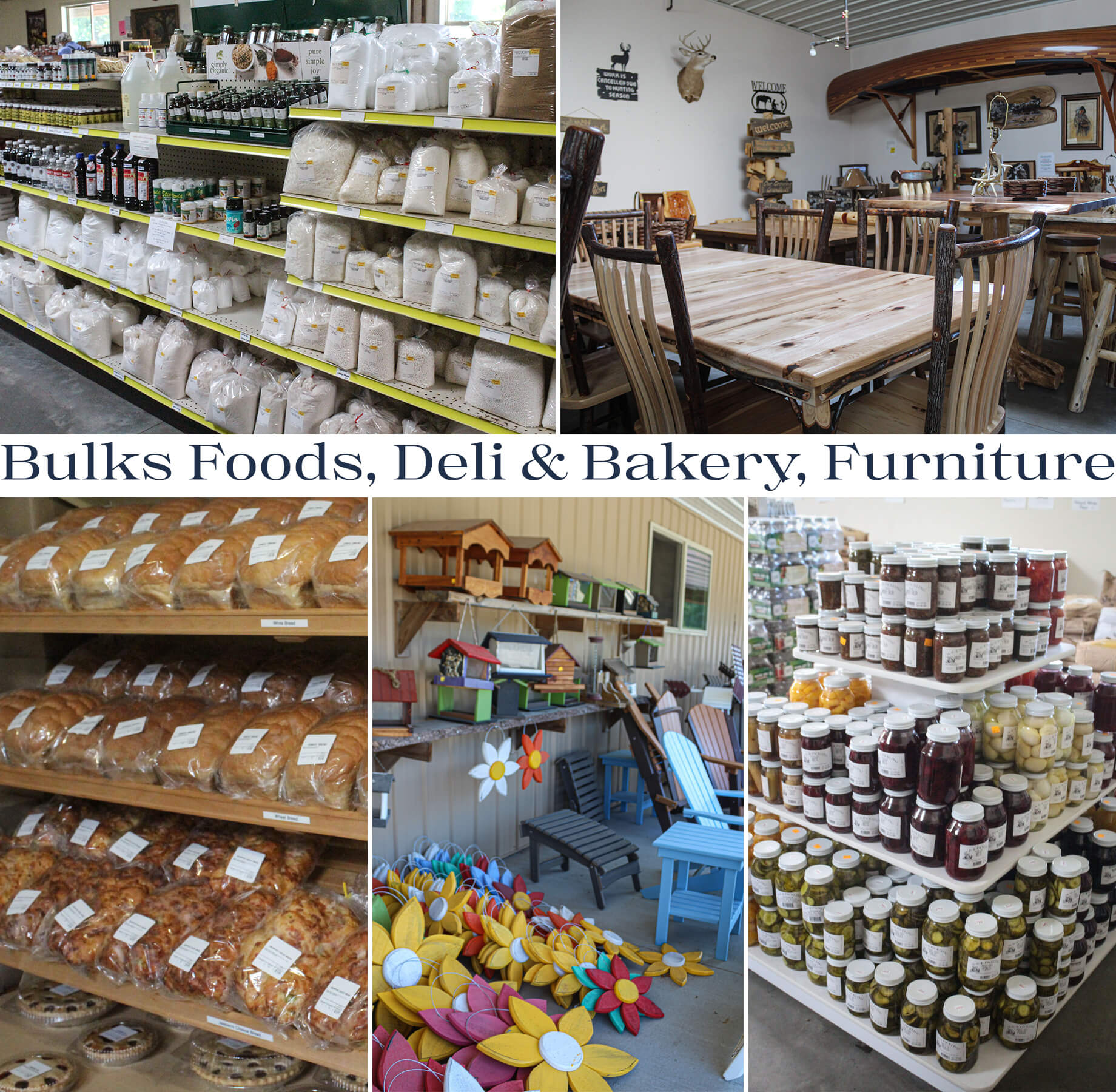 Contact Us!
Phone: (231) 829-3023
Address: 20030 200th Avenue Tustin, Michigan 49688
Cash or Check Only!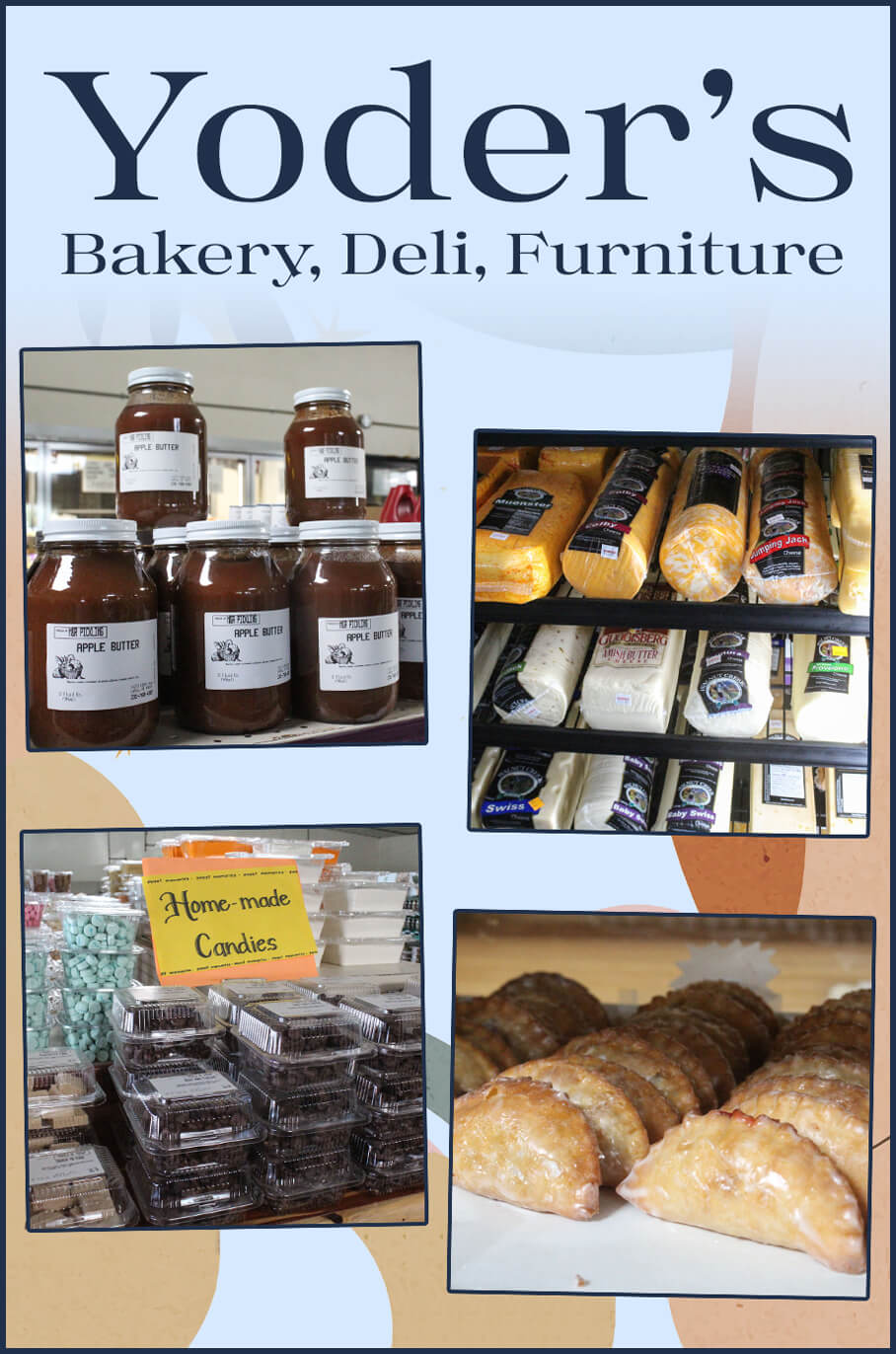 Tuesday
8:00 AM - 5:00 PM
Wednesday
8:00 AM - 5:00 PM
Saturday
8:00 AM - 5:00 PM
Good Friday, Ascension Day, and Other Christian Holidays
Closed