Bike Sales, Accessories, Shoes, and More…
Located in Port Trevorton, Zimmerman's Bike Shop serves customers from Snyder County, as well as all adjoining counties.
Zimmerman's features Cannondale, Specialized, Raleigh, Fuji, Magnum Electric, and more. In addition to bikes, they sell bicycling accessories, including cycling shoes, and more.
They repair all makes and models of bikes.
In addition to "all things bikes," Zimmerman's provide propane refills.
Credit Cards now accepted for payment.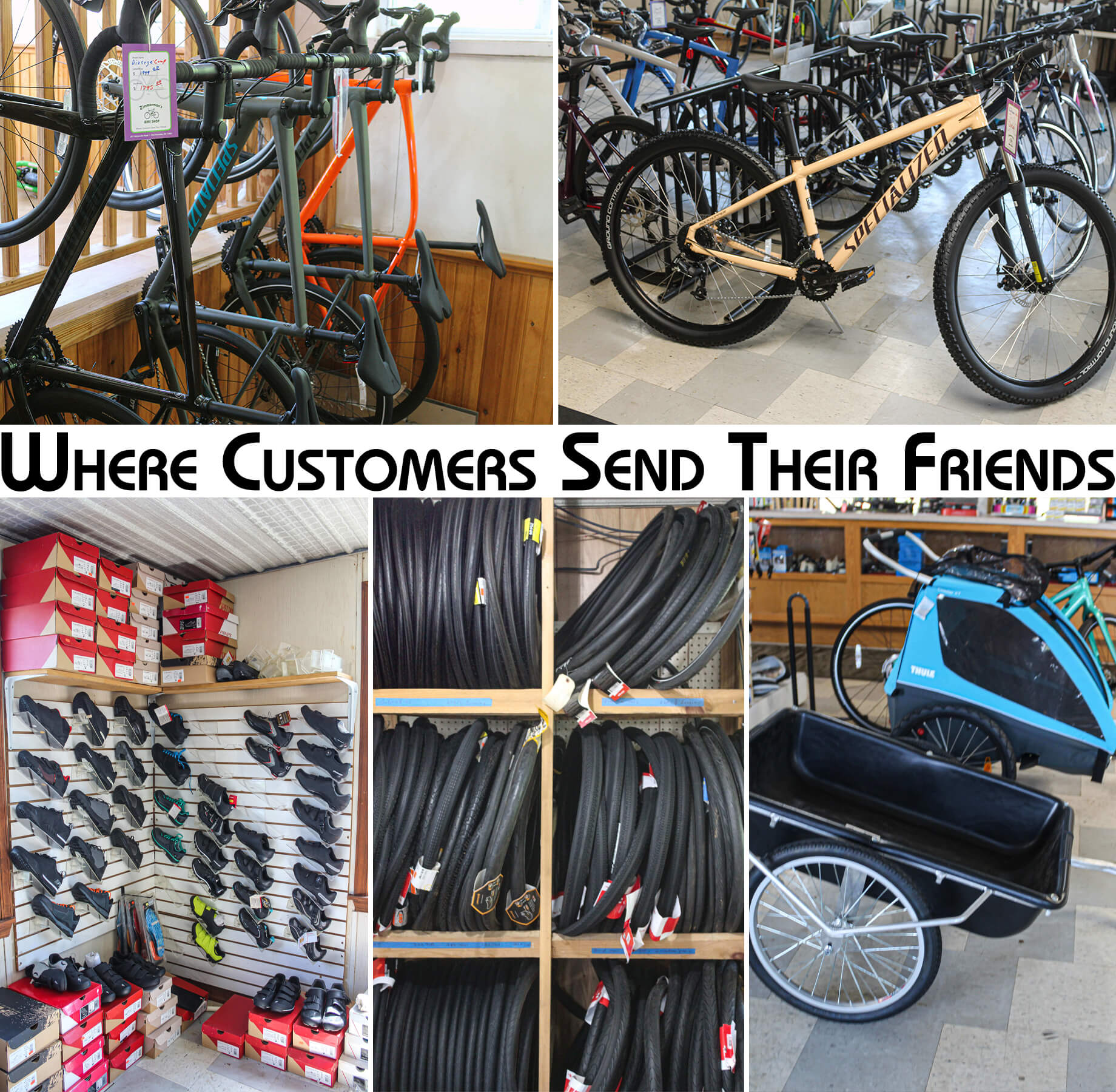 Contact Us!
Phone: (570) 539-2150
Address: 451 Meiserville Road Port Trevorton, Pennsylvania 17864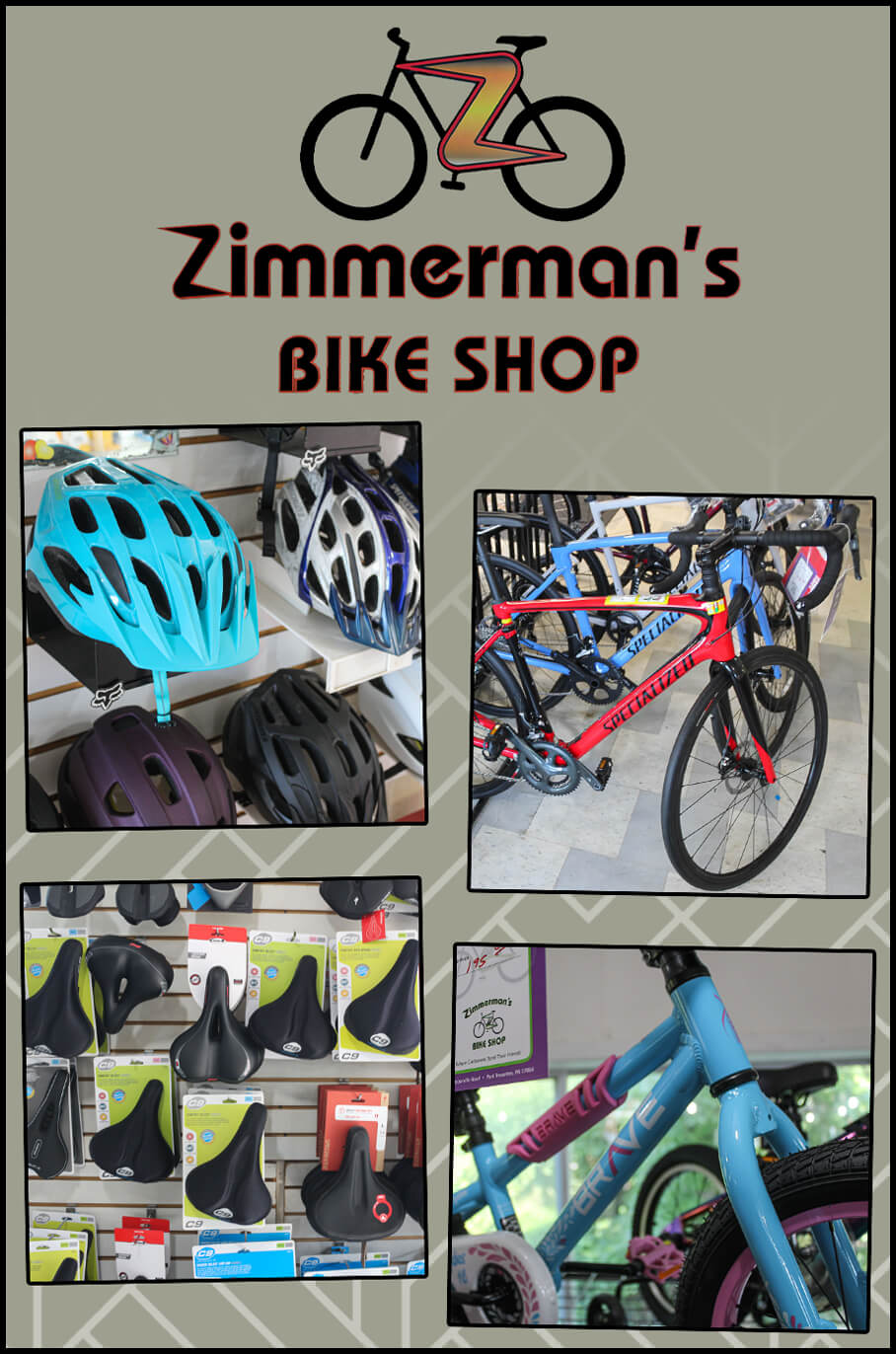 Summer Hours
(Starts With Time Change)
Monday, Tuesday, & Friday
8:00 AM - 8:00 PM
Thursday & Saturday
8:00 AM - 4:00 PM
Wednesday & Sunday
Closed
Winter Hours
(Starts With Time Change)
Monday & Friday
8:00 AM - 7:00 PM
Tuesday
8:00 AM - 5:00 PM
Saturday
8:00 AM - 4:00 PM
Wednesday, Thursday, & Sunday
Closed
Good Friday, Ascension Day, and Other Christian Holidays
Closed