Your Metal Roof Supplier…
Zimmerman's Supply is Central PA's one-stop destination for Metal Roofing materials (Everlast Metal Authorized Dealer), serving contractors and do-it-yourself home owners.
Zimmerman's Supply also specializes in Tack & Harness, Boots & Shoes, Hardware, Farm Supplies, Equestrian Health, Fencing, Paint, Fasteners of all sorts, Stove Pipe, and much more.
Contact Us!
Phone: (570) 966-2005
Address: 491 Kaiser Run Road Millmont, Pennsylvania 17845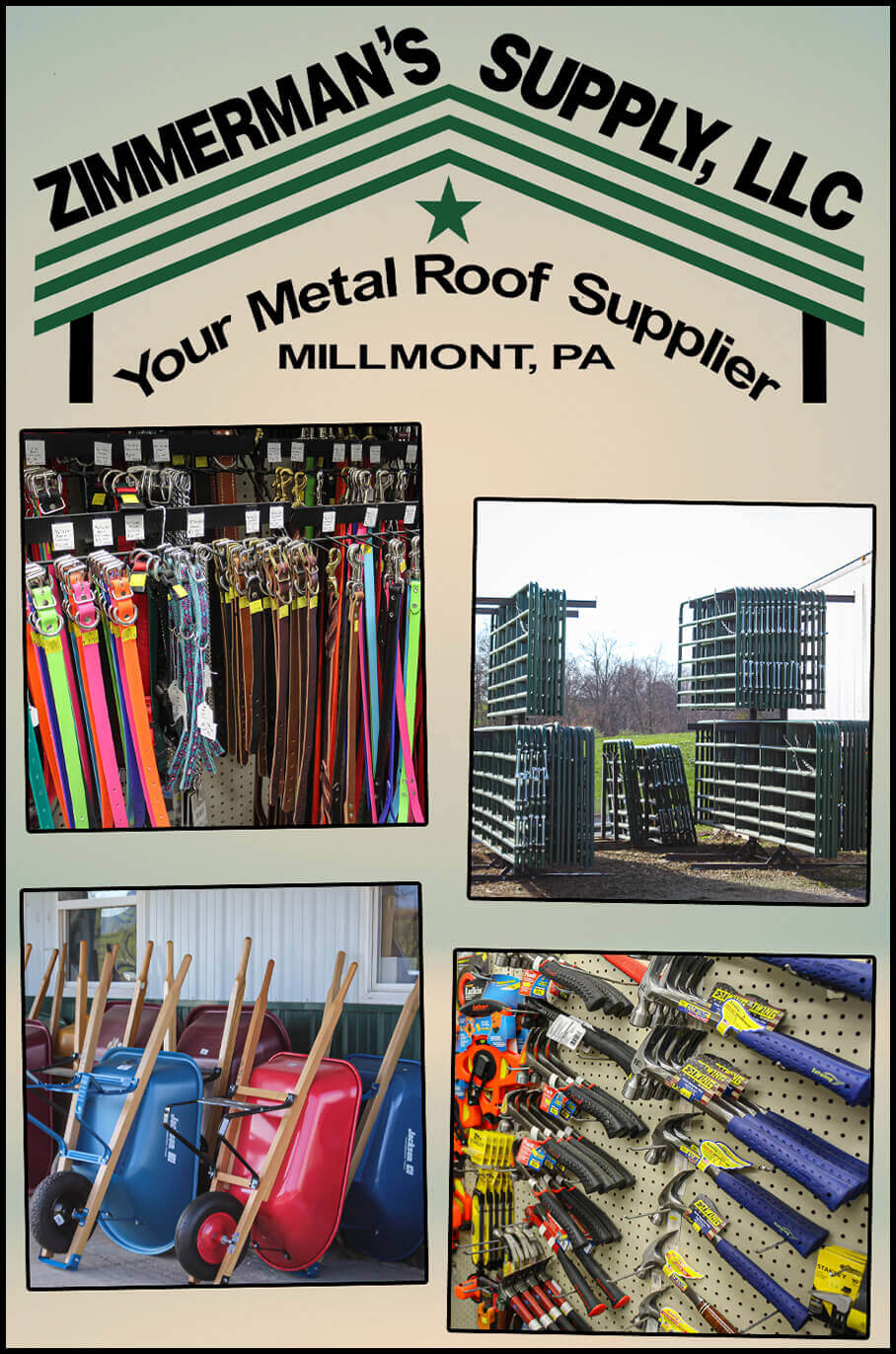 Tuesday
7:00 AM - 5:00 PM
Wednesday
7:00 AM - 5:00 PM
Thursday
7:00 AM - 5:00 PM
Saturday
7:00 AM - 1:00 PM
Good Friday, Ascension Day, and Other Christian Holidays
Closed